The days of having the same couple of chain restaurants at your local mall food court are coming to an end. This is making way for more sophisticated eats with the convenience of a food hall. Food halls are quickly becoming popular for many reasons; here are a few top reasons, according to a Tampa private chef, why food halls are gaining in popularity.
Flexible Space to Meet Up with Friends
Food halls are a great spot to meet up with friends, as the area is designed to be more casual and flexible for groups of people. This means flexible seating at bar tabletops, sit-down tables, or even couch and chair arrangements if that is what you are looking for.
The often-eclectic designed space of a food court makes it great for a casual sit-down dinner, a work meet-up for lunch with your laptop, a cup of coffee with a friend, or a cold beverage at happy hour with your coworkers. There are often different vendor booths available to browse if you find yourself waiting on your group.
Variety of Foods
How many of us can't ever decide where to go for dinner? Or your group likes different kinds of foods, so you're stuck bouncing ideas back and forth until you make a decision. Food halls and even hiring one of the best private chefs for a dinner party in Tampa to come to your home and cook dinner are both great alternatives to a traditional restaurant.
Your group can split up and find whatever they want to eat and meet back at the table to enjoy the space. Or a fun alternative for adventurous eaters is to have everyone pick something to share and eat family-style. This way, you get the opportunity to try many different vendors and foods without breaking the bank.
If you have food allergies or limitations, make sure and check with the chef ahead of time. If you need to stick to a kosher diet, ask one of the best kosher private chefs in Tampa about the best options for kosher foods in the area.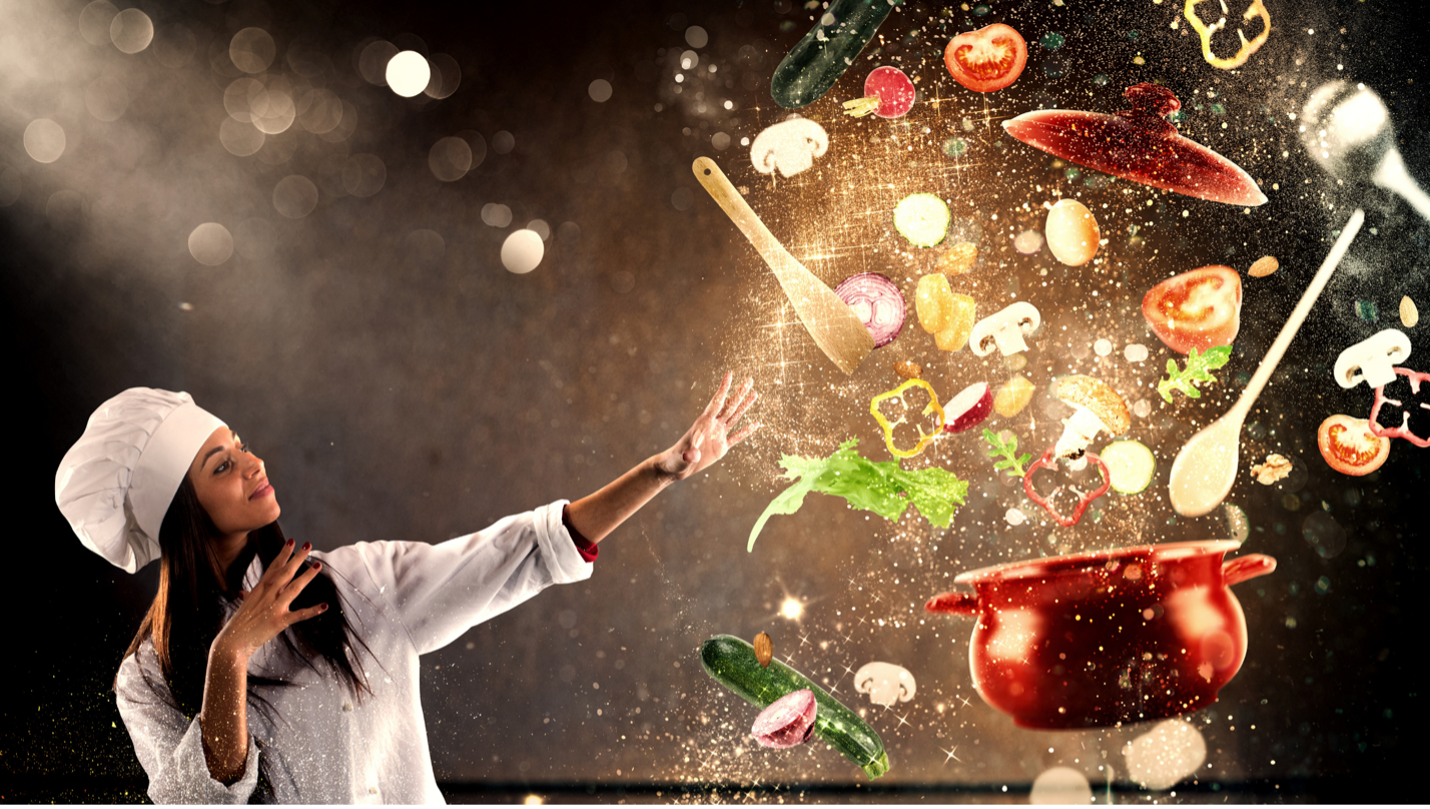 You Are Supporting Up and Coming Chefs
According to one of the best Tampa dinner party private chefs, many chefs dream of starting their own restaurant. To test the waters, many will start their adventure in a smaller business like a food truck or food halls. This is for many reasons:
 It allows them to test their recipes and menus. This is a great way to find out what people like before an aspiring chef opens their full restaurant. As the customer, you are often getting high-quality, delicious food at a more discounted price than a sit-down restaurant.
 The chefs can concentrate on the food and not the full responsibility of running a restaurant. Therefore, the food is often very high quality, giving you a great meal at a lower price than a sit-down restaurant. You will get this kind of service and quality from one of our best Tampa dinner party chefs at SMO Table in your home.
 More of the profits are available to the actual chef and not the restaurant. The chefs can get a good return on their investment when they work for a smaller restaurant like a food truck food hall.
The Service Is Faster
When you visit a food hall, the chefs often have a limited menu where they have a few beautifully done offerings. This means the prep and execution are often streamlined and efficient. This means from the counter to your plate is much faster than a traditional sit-down restaurant, so make sure and come hungry!

At SMO Table, we offer some of the best Tampa private chefs to come to your home and cook your family a delicious meal. We also offer some of the best Tampa dinner party private chefs, so if you plan on hosting a meal with friends or extended family. What better way than to have restaurant quality food than to have it prepped, cooked, and cleaned in your kitchen, so you can enjoy your party as well.
Give us a call at (216) 990-8349 or visit our website to get a quote on our many services.